Ripley's Believe It or Not! Thanks Florida K-12 School Employees
with Educator Appreciation Days
 Teachers, support staff get free admission to Ripley's attractions in Florida from September 2 – October 19
Ripley's Believe It or Not! attractions in Florida are again showing their support for K-12 educators that work within the state.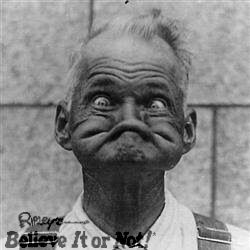 All Ripley attractions in Orlando, Panama City Beach, St. Augustine and Key West will be FREE for educators in the state from September 2 through October 19.
Teachers, administrators, counselors, and support staff are eligible for free admission; they just need to bring a current pay stub and photo ID when they visit the attraction.
Additionally, up to five guests that come with an educator get 50% off their admission.
Ripley's Believe It or Not! Orlando is conveniently located at 8201 International Drive, and is open daily from 9:00 am to midnight (last entry nightly at 11:00 pm). For more information, please visit www.ripleys.com/orlando or call 407-345-0501.
About Ripley Entertainment                                                                                                                             Ripley's Believe It or Not! Orlando is part of the Ripley Entertainment Inc. (www.ripleys.com) family of worldwide attractions, the global leader in location-based entertainment.  More than 12 million people visit its 90-plus attractions in 9 countries each year.  In addition to its 31 Believe It or Not! Odditoriums, the Orlando, Florida-based company has publishing, licensing and broadcast divisions that oversee projects including the syndicated Believe It or Not! television show, best-selling books and the popular syndicated cartoon strip, Ripley's Believe It or Not!, that still runs daily in 42 countries. Ripley Entertainment is a Jim Pattison Company, the third-largest privately held company in Canada.
Share this article:
Follow us for more updates: