The Antiques Vintage & Garden Show Opens

February 20

at the Orlando Museum of Art 
Renowned author and garden designer Jon Carloftis named as show's guest speaker
The 2015 Antiques Vintage & Garden Show "The Art of Living" begins
Friday, Feb. 20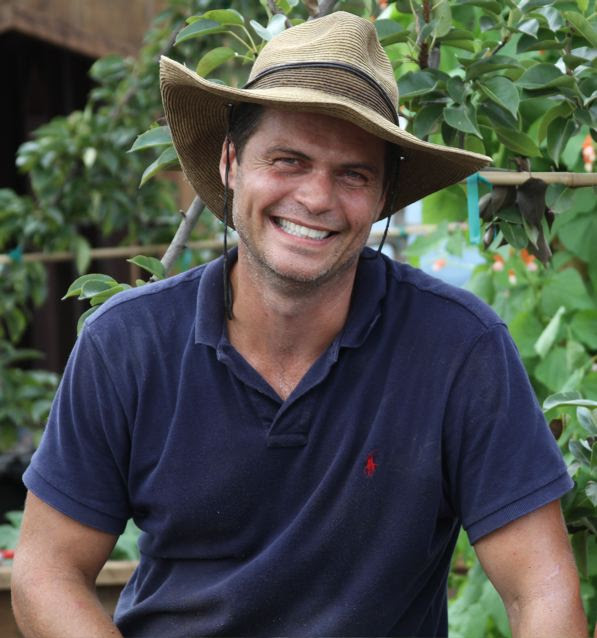 Jon Carloftis
through
Sunday, Feb. 22
at the Orlando Museum of Art. This three-day show presented by the Council of 101, is a favorite among new and seasoned collectors and features premier dealers from across the United States. This is your chance to gain access to a wide array of vintage and unique collectibles art, jewelry, oriental rugs, silver, porcelains, fine antiquities, garden and decorative table-top accessories.
Don't miss this chance to discover unique, one of a kind items that
will distinguish your style from the average and unoriginal. This year you can truly experience The Art of Living with interactive lectures that capture your imagination and enhance your lifestyle. Learn the art of urban gardening, eclectic décor, vintage fashion and entertaining from experts in their field.
This year's event includes several exciting highlights:
Opening Night Preview Party
Thursday, February 19 – An exclusive preview of show merchandise accompanied by cocktails, delectable cuisine and entertainment.
Guest Speaker & Book Signing by Jon Carloftis, Beautiful Gardens of Kentucky
Friday, February 20 – Kentucky native, Jon Carloftis, is an award-winning garden designer, garden writer, television guest and author.  Get a chance to meet one of America's pioneers in rooftop and small space gardening and add a signed edition of his book to your personal style library.
What's it Worth? Appraisal Days 
Friday, February 20 through Sunday, February 22 – Do you have a family heirloom or interesting yard sale "find"? Antiques expert and show manager, Charlie Miller, will give you a professional verbal appraisal of your treasure. $10 per item/limit two items per person.
Antiques Vintage and Garden Show 2013
The Art of Living (NEW Event) 
Saturday, February 21 – Living a stylish life does not happen by accident. Good taste is cultivated and great style is curated. Get a crash course in how to elevate the finer things in your life with interactive lectures that will inspire you to take your personal style, home décor and entertaining to the next level.
Mystery Home Tour
Sunday, February 22 – This popular tour allows guests to get inspired by one of Orlando's most stylish homes. Feast your senses on a home filled with flawless design and exceptional taste at every turn. The location of this special home will remain a mystery until your arrival, but rest assured that it is a tour you will never forget.
For information or to purchase tickets, please contact the Council of 101 at 407-896-4231, Ext. 254 or visit omart.org/programs/antiques-vintage-garden-show.
Share this article:
Follow us for more updates: