Tin Roof Brings its "Live Music Joint" Concept to Orlando
Tin Roof selects I-Drive 360 for its first Florida location 
I-Drive 360 is about to get a little louder, a little rowdier and a lot more fun with the arrival of Tin Roof, a "live music joint" where people can hang out, enjoy some great food and listen to live music almost every night of the week.
 Headquartered in Nashville, the first Tin Roof opened in 2002 near Nashville's famous Music Row. It quickly became a favorite for both performers and music fans. The parent company, Tin Roof Acquisitions, expanded the concept to other cities. Orlando will be the company's 14th location.
"We think Orlando is a perfect fit for Tin Roof, for both tourists and locals," said William Hodges, Tin Roof Regional Manager. "I-Drive 360 visitors can grab some food or listen to some great music before or after they visit some of the other new attractions there."
The new Tin Roof – just steps from the Orlando Eye – is expected to open in December.
Tin Roof: The Music
Tin Roof puts a premium on booking top local and regional bands. Music fans will typically find bands playing from 10 pm – 2 am on Thursdays, Fridays and Saturdays, with acoustic sets during the week. Types of music will range from rock to alternative to country.
"We'll be bringing in all types of bands and singers, and even some national acts for special events," said Hodges. "We also put a premium on being a place where local bands and musicians can find a home and showcase their talents."
Tin Roof will not be a ticketed venue, but cover charges will apply at certain times.
httpv://youtu.be/v1EqriA73Q4
Tin Roof: The Menu
Tin Roof will be open for lunch and dinner – but the food goes way beyond the typical bar fare. Guests can choose from a variety of gourmet grub, including these favorites:
Hot Chicken Torta – this Mexican-style sandwich features buttermilk fried chicken, served with pickles and potato salad.
Big Farmer Dave's Quesadilla – filled with sausage, zucchini, pecan-herb pesto and cheese.
Kentuckyaki Wings – wings like you've never had them; the sauce includes bourbon, soy, sorghum, garlic and ginger.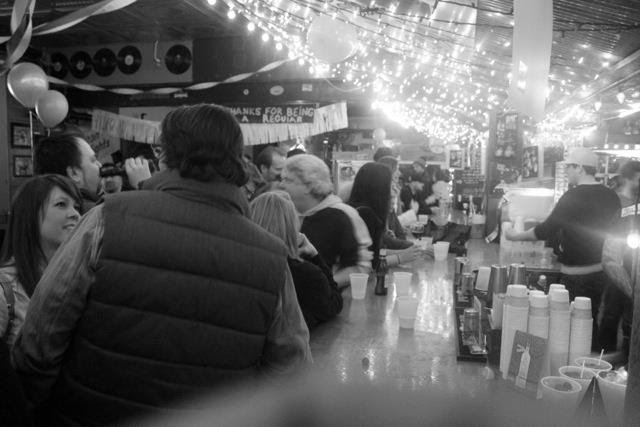 "We can't wait to open our doors and give people a place to unwind after a day at work or hitting the theme parks," said Hodges. "We'll be the place to hear the best live music in town."
Facts on Tin Roof Orlando
Owners: Tin Roof Acquisitions LLC
Address: 8371 International Drive Suite 100
Square footage: 5000
Seating capacity: 210 (155 indoor, 55 outdoor)
Parking: Both free parking and valet parking will be available
Available for private events: Yes
Number of employees: 25-50
Management: William Hodges, Regional Manager; Patrick Nietzer, GM
Builder: Shaub Construction
Anticipated opening date: December 2014
Share this article:
Follow us for more updates: