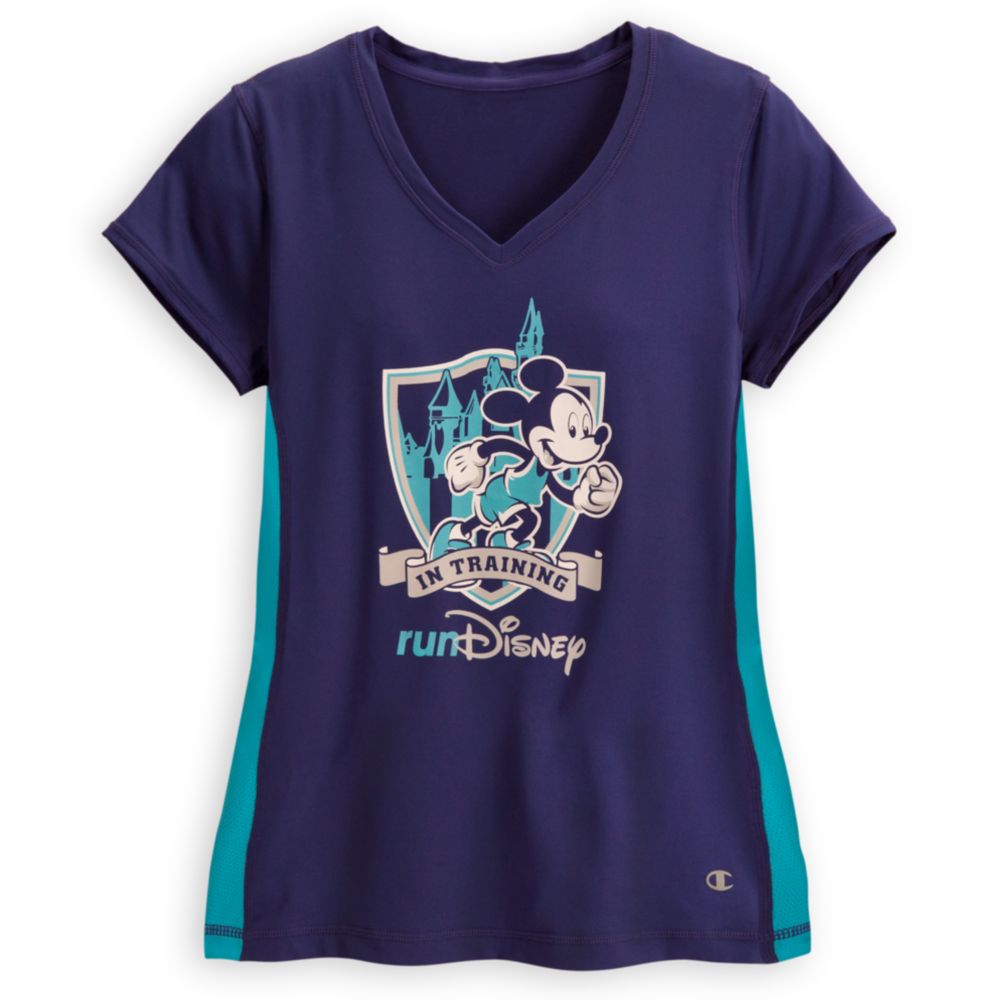 People often ask what Disney items I collect. I don't really do pins, other than for the races I've done or special occasions like Epcot's 30th. Vinylmations aren't really my thing because I know there are ones I like, but I can't deal with the blind boxes and not knowing what I'm going to get. My weakness, when it comes to Disney, and other things, is my affinity for t-shirts. I've collected them since I moved to Florida in the late 1990s and thought I had a few added to the collection over the years. It wasn't until I went to take pictures for this post that I realized that the number of Disney t-shirts I now own is pushing fifty.
Most of my Disney t-shirts have stories behind them as to when and where I purchased them. Others, I have no recollection of how I acquired them, but I am fairly certain that I purchased them all, if not all but one or two. At an average price of probably $20-25 each after discounts, I am a little embarrassed at the amount of money I've probably spent (well over $1,000.), but I do love them and the memories they bring. So I thought I'd take this time to share my t-shirt collection and what a few of them mean to me.
I wish I had a picture, or could find the shirt, but the first Disney t-shirt I actually remember getting (or having my mom possibly buy it for me) was in middle school on my first trip to Epcot in 1993. I loved the France pavilion so much and was a scholar of French at the time, so it was a perfect fit (or so I thought at the time) when I found a shirt that featured helpful phrases and words in French with their translation into English. The brilliant thing about this shirt was that the words were printed upside down, so I as the shirt wearer could read it a little easier. Dorky, I know, but I loved it and really wish I could lay my hands on it. I've spent over an hour looking and I'm temporarily calling off the search.
When I was in middle school and high school, my favorite Disney character was Winnie the Pooh. I had a stuffed Winnie the Pooh that even sang when you pushed a button on the hunny pot he was holding. I'm sure I still have him around here, but not sure where. These three shirts have survived a good two decades almost now.
The older I got, the more I realized that Mickey Mouse was actually my favorite character. I would say he probably makes up the character on the highest percentage of my shirts.
Over the years I have acquired a love for Disney t-shirts from the parks, whether to celebrate anniversaries or just favorite attractions.
My favorite sports team trains at ESPN's Wide World of Sports, so they even have Disney Atlanta Braves shirts.
Miscellaneous shirts
Even my favorite actor, Sean Connery, was featured on a t-shirt I got at MGM about fifteen years ago.
Then there are the holiday shirts. The one that was the hardest to get and to wear after earning it was the 24 hours Leap Day in 2012.
I only have one Disney resort t-shirt and that is for my favorite resort, Disney's Polynesian Resort.
The shirts I am most proud of, and have paid the most for individually, are those from my RunDisney races.
My latest addition to my collection came last weekend in The Adventures of the Gummi Bears t-shirt.
In doing this, I noticed that I don't have any Animal Kingdom shirts. I saw one the other day that I really liked, so this may be the next one to join the others.
Do you collect anything? Do you have more Disney t-shirts than me? Do you have a favorite?
Share this article:
Follow us for more updates: